Upcoming Events
Starting October 1st! View map and tours now!
Fridays, Saturdays & Sundays – 11 a.m. – 5 p.m.
October 1st – 3rd,
October 8th – 10th, and
October 15th – 17th
BCASWI Builder Members
Spring Parade Entry Packet Available Here
April 23rd – May 8th
Closed Mondays
Tuesdays – Thursdays 5-8 p.m.
Fridays – Sundays Noon-8 p.m.
October 28, 2021 – 5:30 p.m. Registration/6:00 p.m. Event
Members Only
Hillcrest Country Club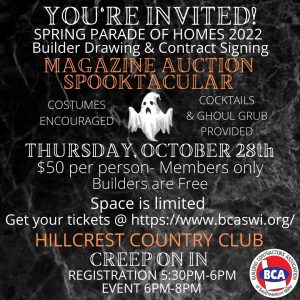 EVENT MOVED TO FEBRUARY 2022
WATCH FOR DETAILS!
Questions – 208-377-3550.
Below is a link to the Idaho Fish & Game webpage about Ornamental Yew landscape shrubs and the dangers to animals.