Our Blog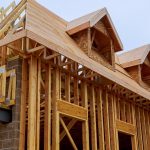 Are you looking to buy a house or build your dream home? Are you planning to sell your home?
If you're hoping to buy or sell a home in southwestern Idaho, you know the real estate market is hot. But… Continue reading →
VIEW VIRTUALLY AT WWW.BOISEPARADEOFHOMES.COM
Fridays, Saturdays & Sundays – 11 a.m. – 5 p.m.
STARTING – October 2nd – 4th,
October 9th – 11th, and
October 16th – 18th